Observing cacti and succulent plants in their natural environment is very useful. It allows us to get to know the plants we grow and allows us to understand in what conditions they live in their habitat, so that we can then try, as far as possible, to create optimal conditions for their correct growth.
Comparing with other growers and investing in some targeted travel is undoubtedly the best, but there is also a lot to learn from photographs. For this reason, very gladly, I publish a series of extraordinary contributions made with the beautiful photographs taken by my friend Ben Grillo, whom I sincerely thank for his contribution to this site.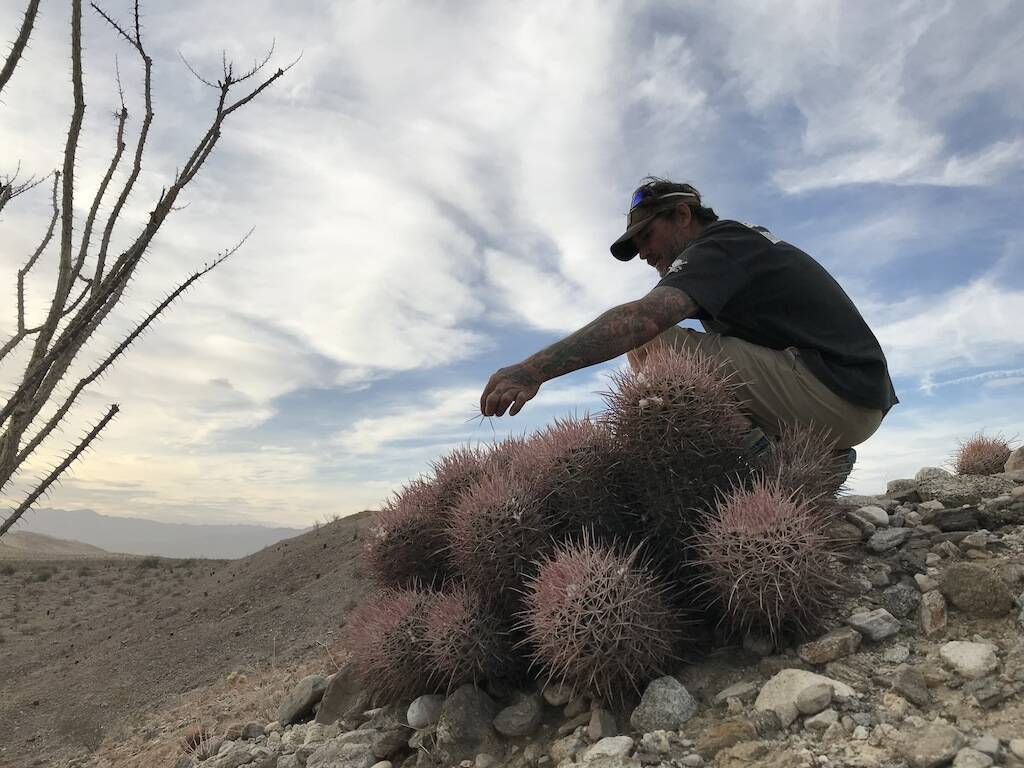 Ben is Californian and resides in Oceanside. He is a "tattoo artist" but also a photographer. He is a great fan of succulent plants and, as he himself says: "I spend much of my free time roaming the desert (mostly Anza-Borrego or Joshua Tree) taking photos and studying the plants".
The photos I post in this series of posts were taken by Ben in Anza-Borrego Desert State Park in Southern California. The park extends over a large desert area (over 240,000 hectares), particularly in eastern San Diego County, with some areas in Imperial and Riverside counties.
Let's start these reports with a truly remarkable species: Echinocactus polycephalus, undoubtedly the rarest Echinocactus, slower in terms of growth, and more difficult to cultivate. Compared to its "cousins" grusonii, platyacanthus, texensis and parryi, the polycephalus is less known and cultivated, also due to its particular needs in terms of irrigation (here in Europe it is advisable to wet the polycephalus at the end of winter, in January and February, and suspend irrigation in the hottest months).
In its typical form, Echinocactus polycephalus may appear similar to E. parryi at first glance, but if you observe the two species carefully the differences emerge clearly. E. polycephalus, moreover, with time shows its marked tendency to bunch up (from which the name given to the species derives) and has thorns characterized by a color that from red tends with age to pink and then to greyish. This applies to the type species, which grows in southern Arizona and, a few kilometers further west, in eastern California. Further north, in Arizona, the xeranthemoides variant thrives, characterized by yellow spines and a more glossy surface than those of the type-species.
In the next posts, the reportage will continue with habitat images of Ferocactus, Echinocereus and a mix of other succulents, as well as breathtaking views.
I believe that, beyond the indisputable beauty of the images and landscapes, Ben's photos can be of help to many growers, especially those who are passionate about "wild" cultivation, that is the technique that aims to reproduce the soils as well as the general living conditions the plants have in their habitat.
Thanks again to Ben Grillo for his collaboration, I take the opportunity to report his interesting Instagram profile, where you can find photos of plants from his collection and images taken during his travels.
© The texts, videos, photos and graphic elaborations of the site "Il fiore tra le spine" are original material and are covered by copyright. It's forbidden to reproduce them in any way.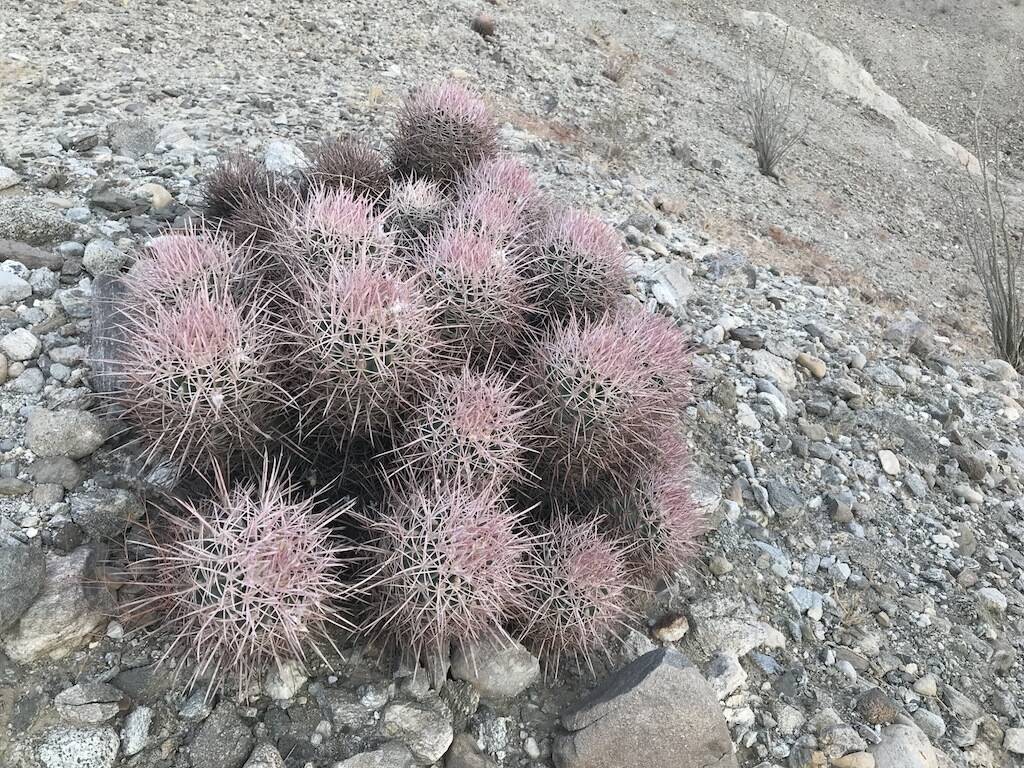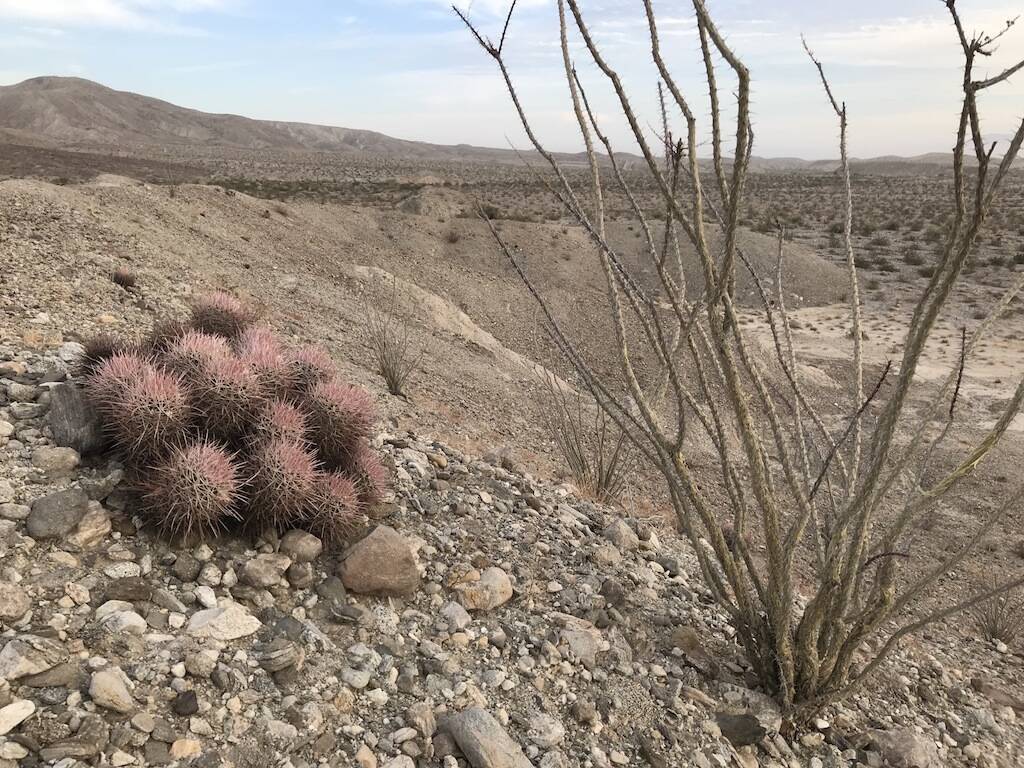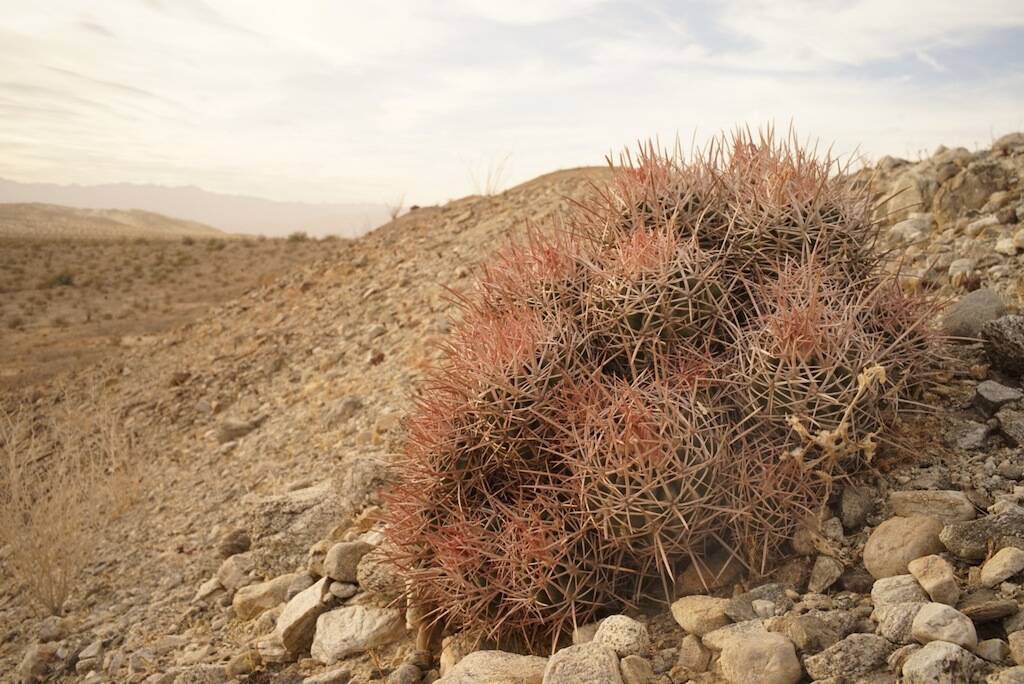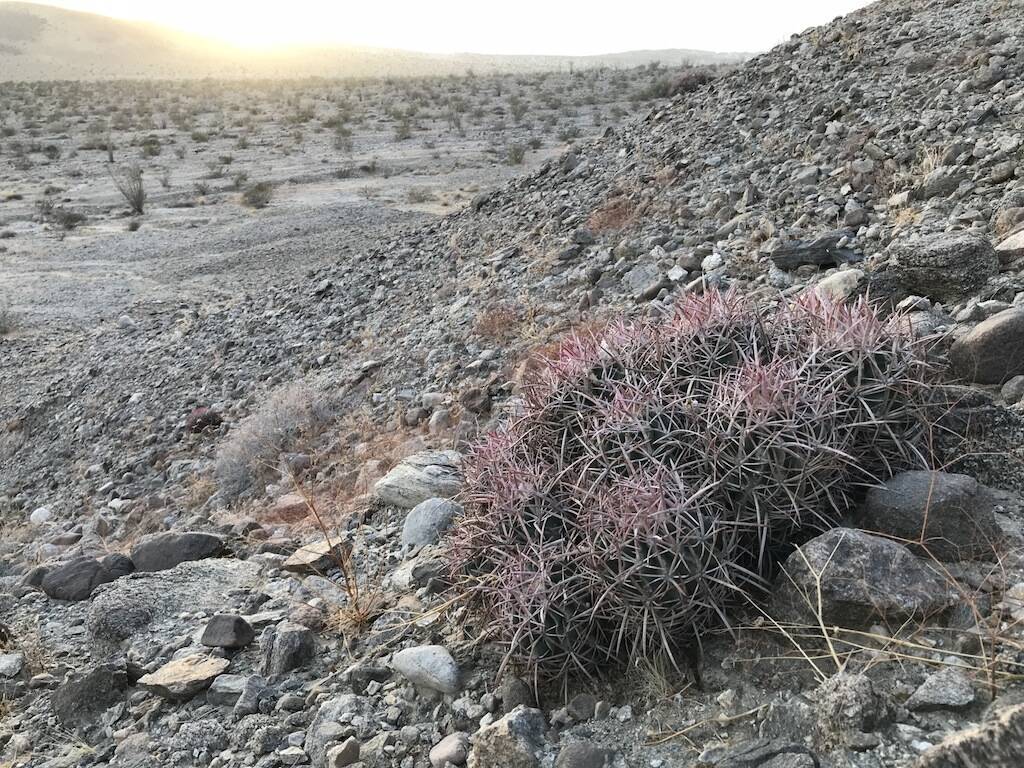 All photographs in this article are courtesy of Ben Grillo